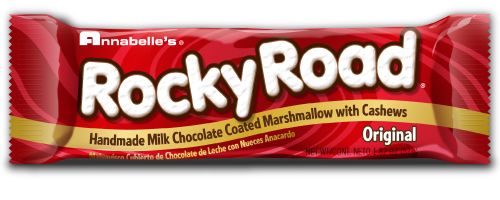 OUR MARSHMALLOW IS LEGENDARY.
Handmade marshmallow is the heart of our famous Rocky Road candy bars.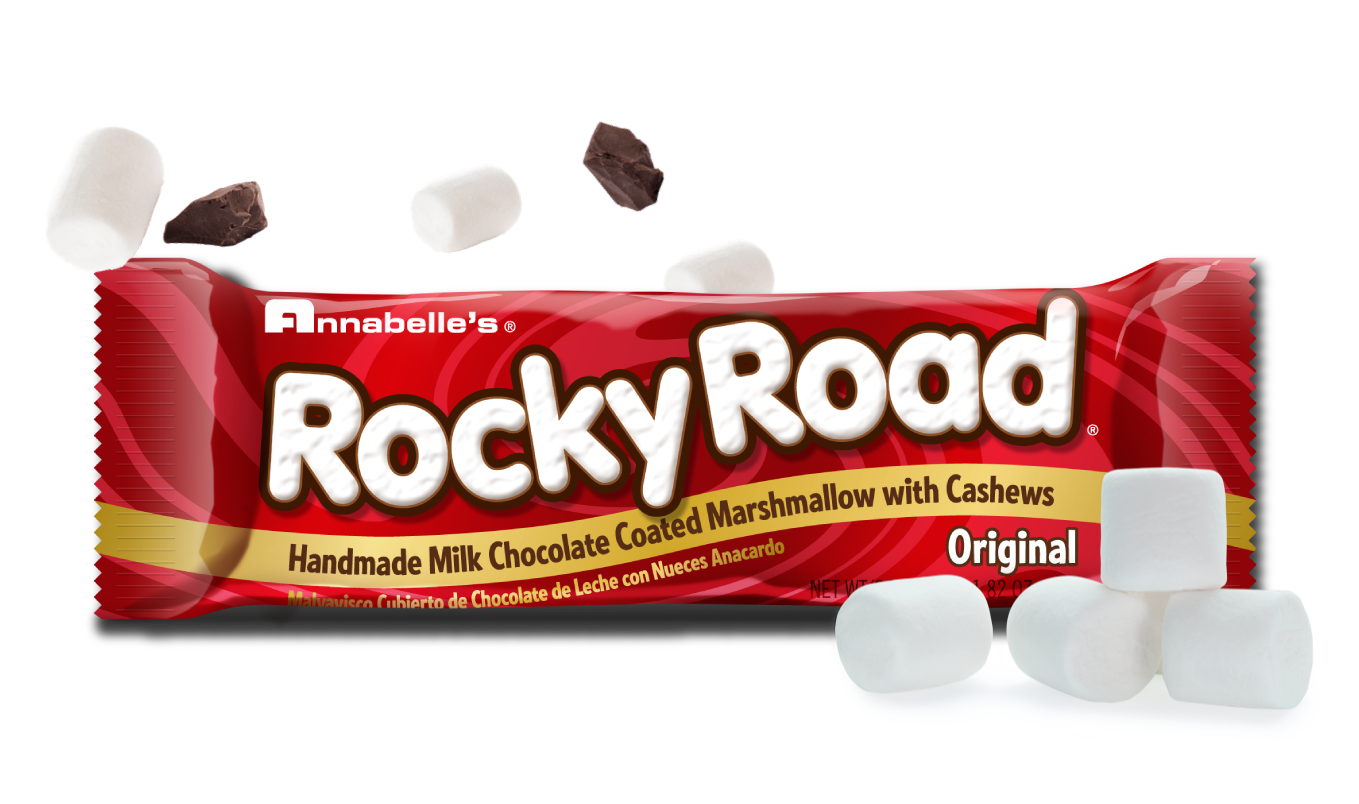 ROCKY ROAD ORIGINAL
Annabelle's® ROCKY ROAD bars are coated in a smooth, handmade milk chocolate with a marshmallow interior. Cashews included. Bonus!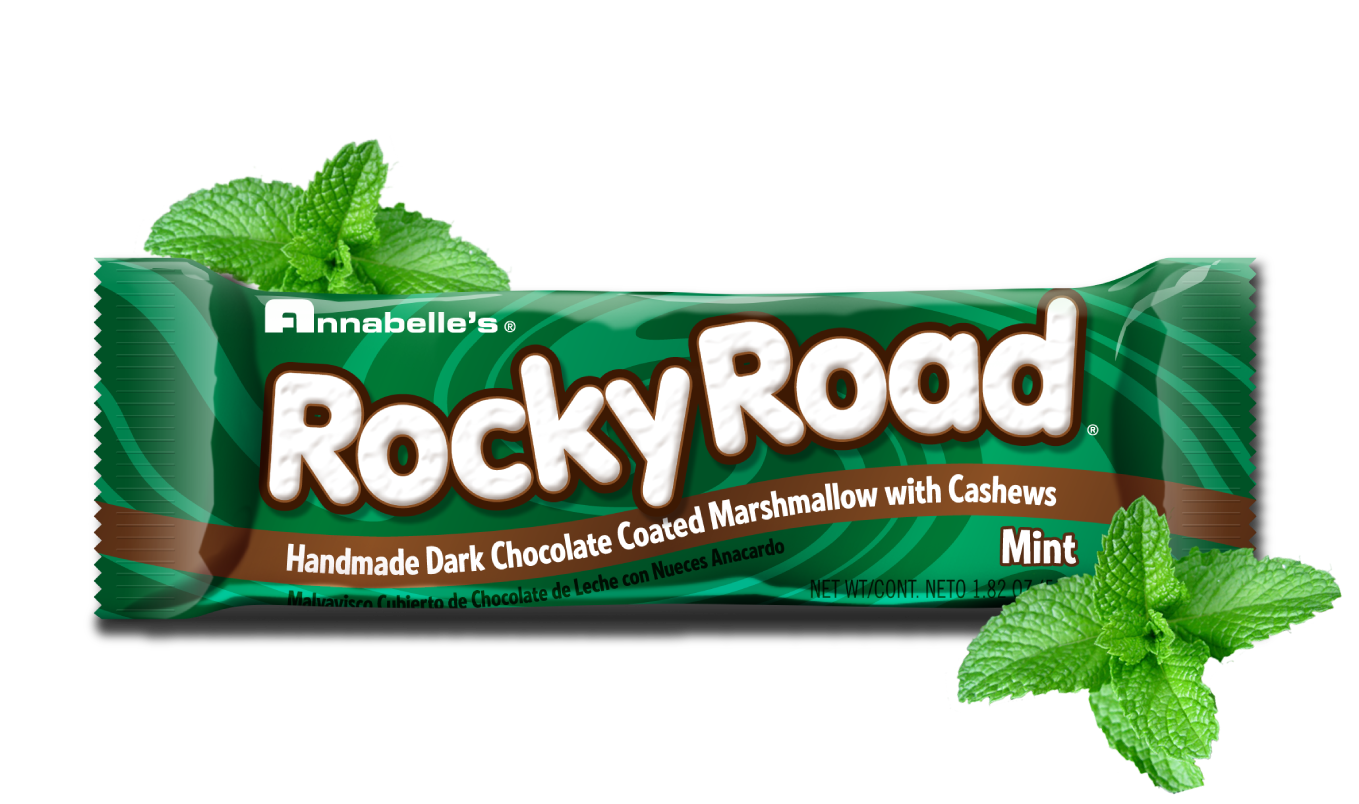 ROCKY ROAD MINT
Rocky Road Mint® Handmade fluffy mint marshmallow covered with dark chocolate sprinkled with roasted cashew nuts.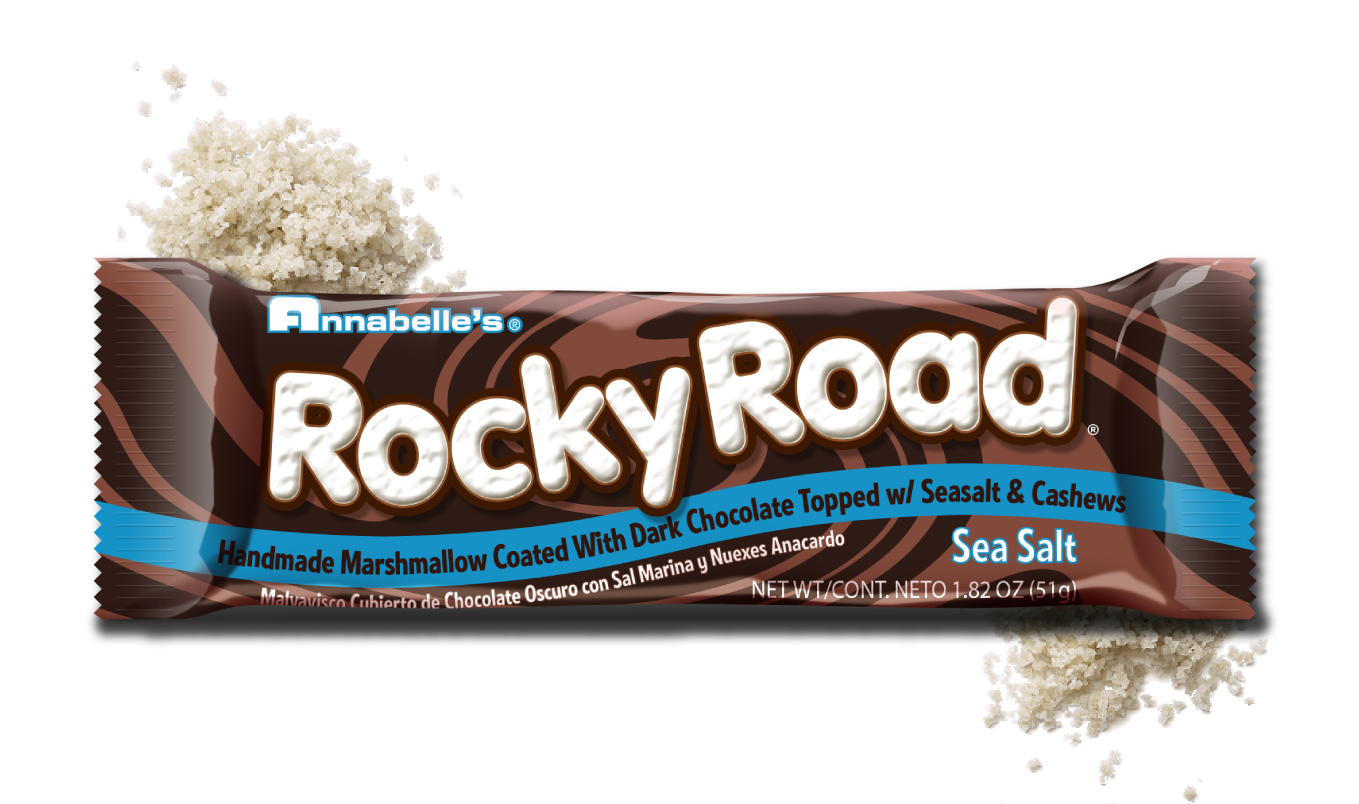 ROCKY ROAD SEA SALT
Handcrafted fluffy vanilla marshmallow, topped with a delicate sprinkle of sea salt, fresh roasted crushed cashews, individually enrobed in premium dark chocolate.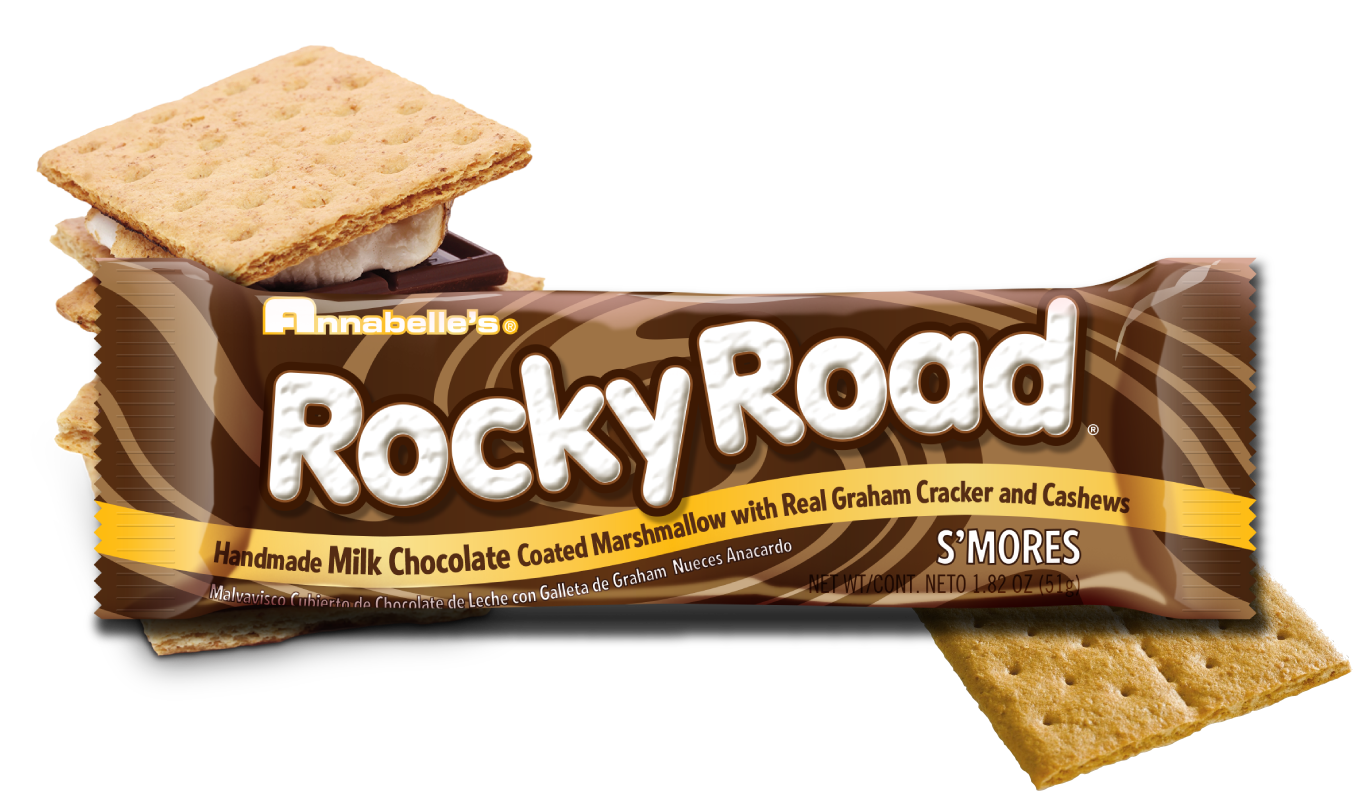 ROCKY ROAD S'MORES
Rocky Road S'Mores® Handmade fluffy marshmallow with a graham cracker center covered in milk chocolate, topped with roasted cashew nuts.